[ February is flying right by, so take a moment to enjoy some Reader Submissions: ]
YOUR STREET IS PLOWED? / HOW'S THE WEATHER THERE IN TUXEDO?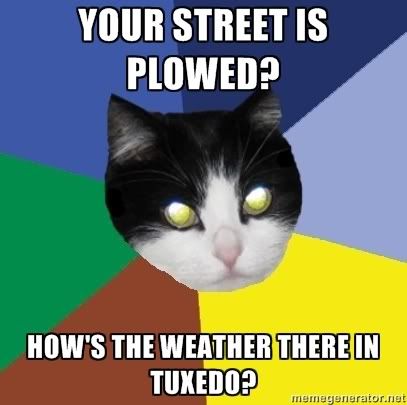 WHAT PART OF ''STABBINGS'' / DO YOU NOT UNDERSTAND
PRIMARY SOURCE OF INCOME / IS RETURNING WEEKEND'S LUCKY EMPTIES
ALL SHOTGUNS AT PORTAGE PLACE / HALF OFF!
CARJACKING AT GUNPOINT IN ST VITAL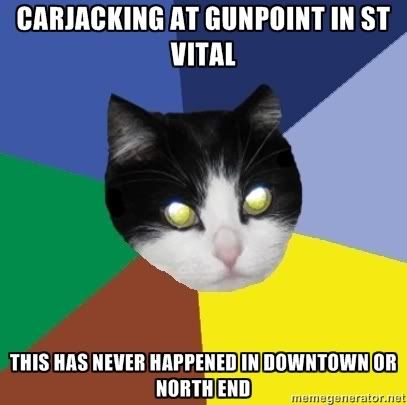 NESS AVENUE TIMMY'S MEANS NOW THERE ARE LEFT TURNS
TO WAIT BEHIND / WINNIPEG PROBLEMS
WINTER WINTER EVERYWHERE / JUST NOT HERE
[ Reader Submissions appear in this space every Monday via the Winnipeg Cat Meme Generator. ]
THIS HAS NEVER HAPPENED IN DOWNTOWN OR NORTH END