[ Reader Submissions are making all kinds of great decisions: ]
OTTAWA SAYS THOSE BENDY BUSES REALLY SUCK / LET'S BUY SOME!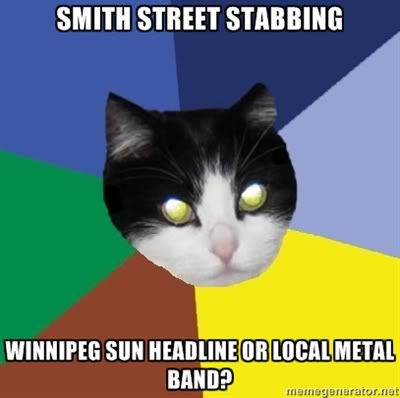 SMITH STREET STABBING / WINNIPEG SUN HEADLINE OR LOCAL METAL BAND?
OH YA, WE'D BE ON SCHEDULE / ...IF IT WASN'T FOR THAT DANG AWNING
SIL-VER / ME-DAL
CELL PHONE BAN CASH COW / NOBODY COULD HAVE SEEN THIS COMING. NO ONE!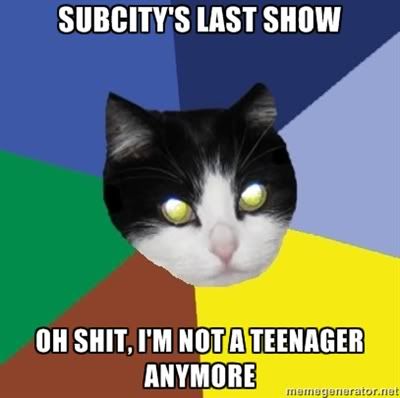 SUBCITY'S LAST SHOW / OH SHIT, I'M NOT A TEENAGER ANYMORE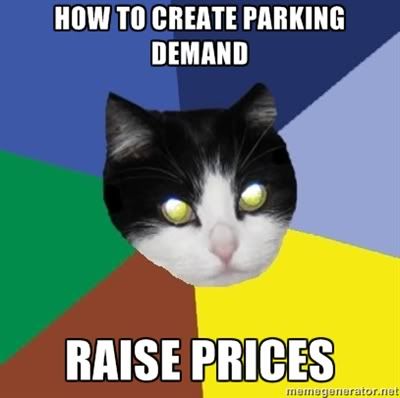 HOW TO CREATE PARKING DEMAND / RAISE PRICES
[ Reader Submissions appear every Monday via the Winnipeg Cat Meme Generator. ]