[ Your Reader Submissions, in fast-forward: ]
NEW APARTMENT BUILDING DOWNTOWN HAS HIGH DEMAND / IMAGINE THAT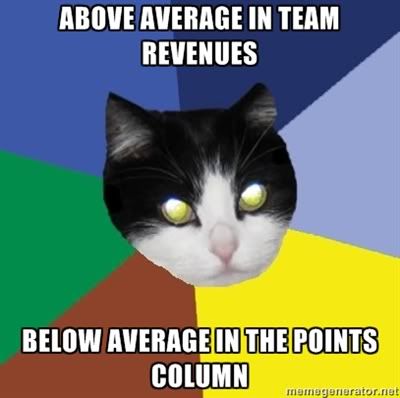 ABOVE AVERAGE IN TEAM REVENUES / BELOW AVERAGE IN THE POINTS COLUMN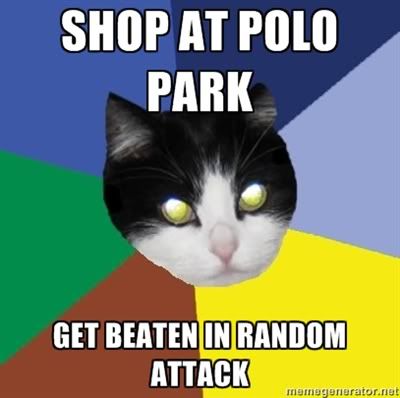 SHOP AT POLO PARK / GET BEATEN IN RANDOM ATTACK
BRING BACK / WINNIPEG KATZ!
ONE GREAT MAYOR / CITY'S PUBLIC POOLS ARE BROKEN.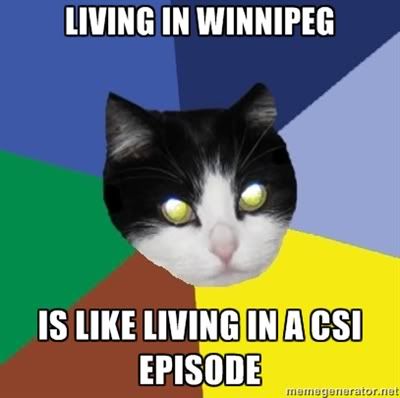 LIVING IN WINNIPEG / IS LIKE LIVING IN A CSI EPISODE
RAPID TRANSIT IS HERE! / (STILL TAKES 45 MINUTES TO TRAVEL TWO MILES)
[ Reader Submissions still require a transfer every Monday from the Winnipeg Cat Meme Generator. ]
BUILD NEW SEVEN MILLION DOLLAR WATERPARK NEAR OWN PRIVATE BUSINESS INTERESTS.