[ The Reader Submissions' three Rs are reduce, reuse and... Rob Lowe?: ]
NEW RECYCLING CARTS WILL BE RECORDED IN DATABASE


JUST LIKE ALL THE ASSAULTS DOWNTOWN, RIGHT? RIGHT?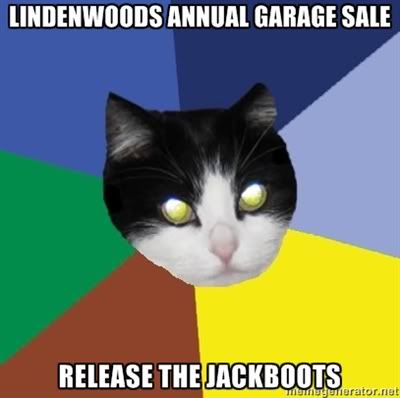 LINDENWOODS ANNUAL GARAGE SALE / RELEASE THE JACKBOOTS


WE CAN TAKE THE PARENTHESES / OFF THE (D), I GUESS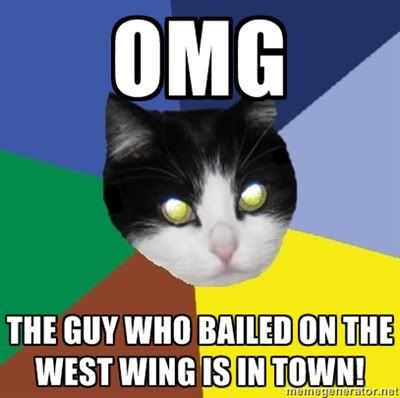 OMG / THE GUY WHO BAILED ON THE WEST WING IS IN TOWN!


THE GIANT PILE OF SHIT / IS A GREAT PLACE FOR A $300,000 TRACTOR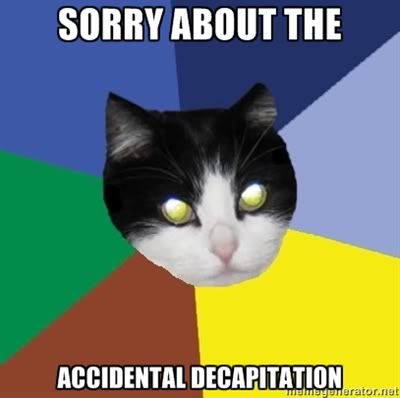 SORRY ABOUT THE / ACCIDENTAL DECAPITATION


IF AT FIRST YOU DON'T SUCCEED / SET THE HOUSE ON FIRE AGAIN
[ All gently-used, good-condition Reader Submissions can be dropped off at the Winnipeg Cat Meme Generator. ]