[ Reader Submissions might be in for a long summer: ]



QUIET PLEASE / BOMBER GAME IN PROGRESS


OUR FIELD GOAL KICKERS / CAN'T KICK FIELD GOALS


ABORIGINAL DAY, PEPPER SPRAY / HEY, IT RHYMES!


DISRAELI BRIDGE / ROLLER DERBY


POLICE HQ DEVELOPER HAS BUSINESS TIES TO HELL'S ANGEL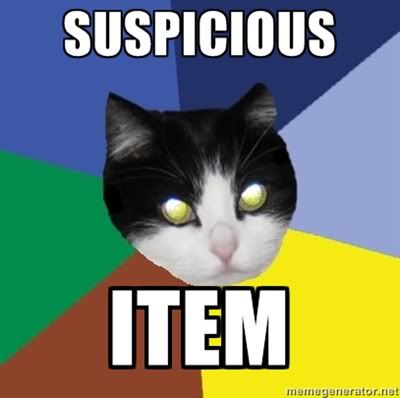 SUSPICIOUS / ITEM


ANOTHER TERM FOR KATZ / GOD HELP US ALL
[ Reader Submissions feature in this space each and every Monday via the Winnipeg Cat Meme Generator. ]
WHAT IS THIS, MONTREAL?